Eichler, David
Postdoc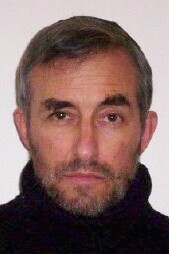 Email

Website

Research type

Theoretical

Research topics

Astrophysics; Cosmology; Particle physics
Past postdocs
*
Past graduate students
*
Past undergraduate students
*
* Past students / postdocs data might be incomplete
Research highlights
Astroparticle Physics
My astrophysical interests include gamma-ray bursts, cosmic ray origin, high energy astrophysical neutrino sources, and gravitational waves. If gamma-ray bursts and gravitational wave signals happen together, what caused them? Should we expect neutrinos and ultrahigh energy cosmic rays as well?

I also think about the foundations of quantum mechanics. Why quantum mechanics? Is there a way to understand what the wave function really means? Is gravity a necessary consequence of quantum mechanics? Why is gravity so much weaker than electromagnetism?
Physics and Traffic Flow
Optimal traffic routing should keep travel time to a minimum. Can a Lagrangian be written that represents total travel time? Can it be reduced to a set of "classical" equations whose solution minimizes it? Can a "superconducting" routing scheme be found to solve the problem of rush hour traffic?
Publications