Manassen, Yishay
Faculty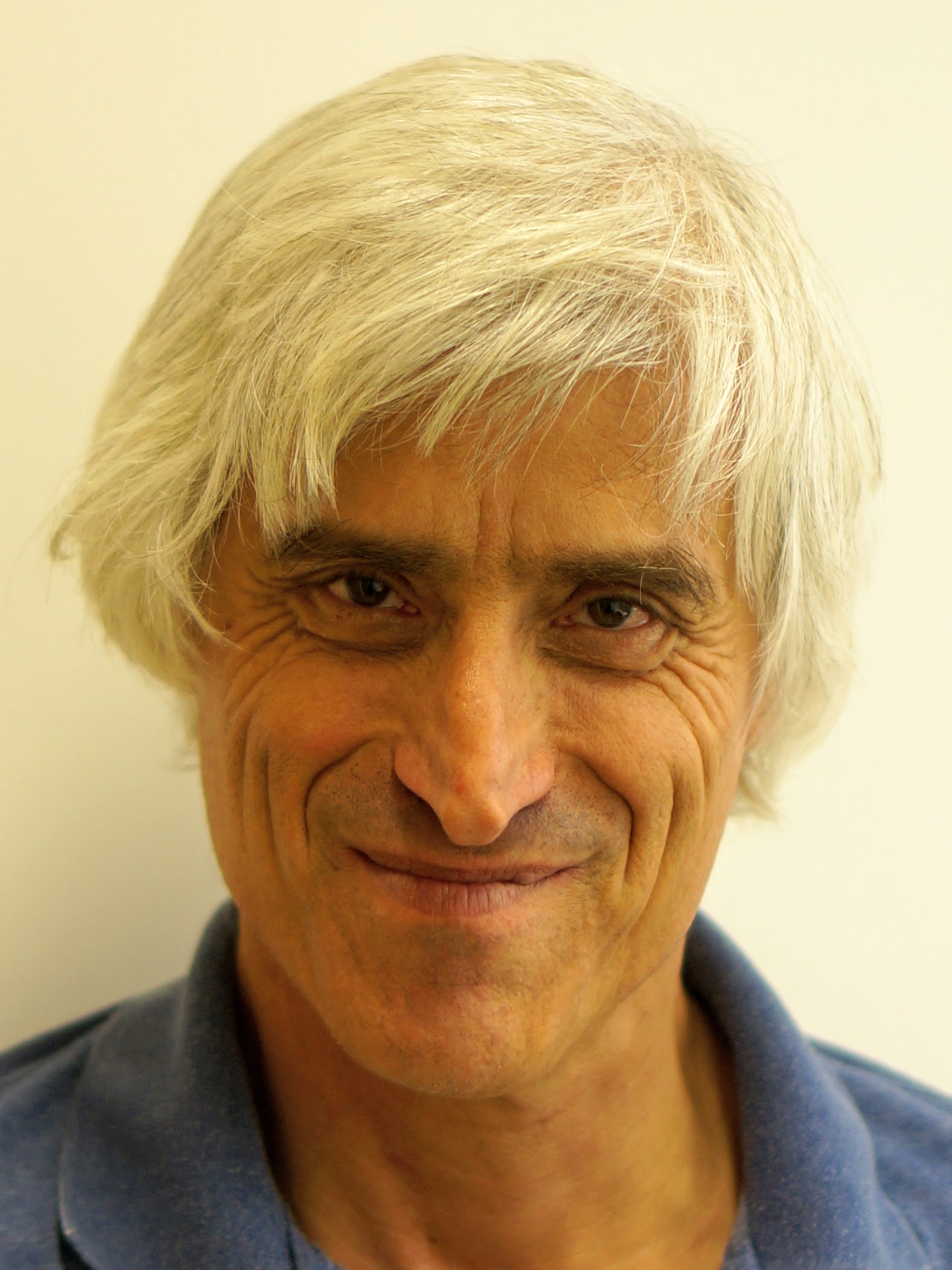 Email

Office

54/211

Phone

Website

Research type

Experimental

Research topics

We are developing techniques of single spin magnetic resonance. This is done by modification of the scanning tunneling microscope to detect high frequency power spectrum of the tunneling current that will exhibit peaks at the Larmor frequency. This will enable search of the local chemical information on the single molecule or atom scale. It will enable the use of single atoms as memory beats - for quantum information and computation purposes. Finally it will be possible to study on the single spin level many spin related phenomena (such as topological insulators, high tc superconductors etc).
In addition we are studying mechanical properties of matter on the nm scale, namely local stresses, strains and elasticity modules etc - together with their affect on local chemical reactions. We are studying the electron - electron correlations with dual probe microscopy.
the experiments are done at ambient, HV, UHV and cryogenic conditions.

Researcher identification
Responsibilities
Research group
Past graduate students
*
* Past students / postdocs data might be incomplete
Research highlights
Magnetic Resonance on the single atom level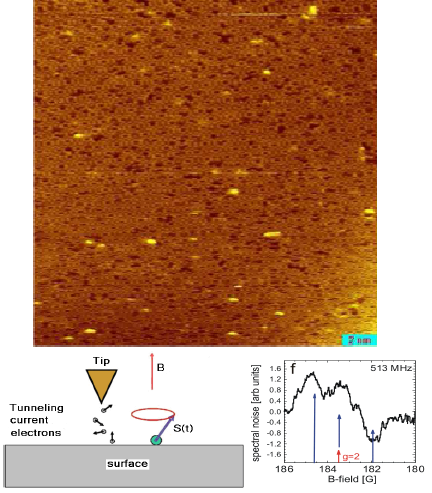 In the STM image shown, observed in our lab, we see some disordered white spots. The STM does not have chemical identification capability. Such chemical identification is observed macroscopically using macroscopic magnetic resonance – both of electrons and nuclei. We develop a magnetic resonance technique on the single atom level, observed via a Larmor frequency component in the tunneling current. We identify the type of atoms under the tip using their spectrum – for example the SiC hyperfine spectrum. Preliminary results showed the observation of the nuclear transitions (NMR) with the STM.
Mechanical properties on the nm scale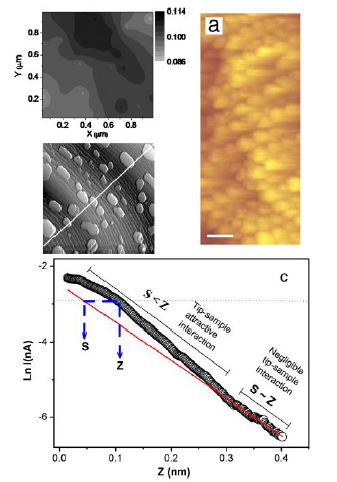 The scanning tunneling microscope is a device capable of observing an image with atomic resolution and is capable of observing physical phenomena on the atomic scale. In this study we are interested in the nm scale mechanical properties, normally studied macroscopically, which can vary in different locations on the surface. These properties are the stress and strain tensors, the elastic constants, the surface energy and stress. These values can be measured either using a external perturbation (the STM tip) or internal perturbation (a heteroepitaxial island, chemical reaction).
Publications