Navigation
Group Research Publications Courses Taught Other Stuff Contact Us

WELCOME TO Yigal Meir's group's PAGE
The research group of Prof. Yigal Meir at the physics department of Ben Gurion University works on multitude of projects in the general field of theoretical condensed matter physics, including strongly correlated electron systems, mesoscopic system and nanoelectronics, disordered systems, the quantum Hall effect and biological systems.
---
    You are visitor no.
to this homepage since May 1st, 1996 (data provided by Hit Web Counter). Yeah, like you are gonna believe all data you see.
---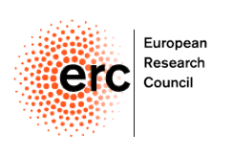 Great news, we have just been awarded ERC synergy grant, together with Klaus Ensslin (ETH  Zurich), Josh Folk (UBC), Frederic Pierre (Saclay) and Eran Sela (Tel Aviv University). Several postdoc positions are available. Please click